Here's a special invitation for you
Awaken the Sweet, Sexy, Badass Queen Within Coaching Program
Hi, my name is Trez Ibrahim, founder of The Modern Goddess and Life Mastery Solution and if you want to live your life with Power, Ease, and Grace, then pay very close attention!
Women of all ages suffer from the idea that having it all means you have to work harder, give more and do more than ever before.
But nothing could be further from the truth. The truth is, you can't keep running on empty, trying to figure out how to be everything to everyone.
Isn't it time to take back your power and live the beautiful life you know you are meant for?

Save $1,000 for a limited time today only $997

If you are a woman who is ready to truly have it all, to be successful and feel fulfilled, to find or keep extraordinary love, and have an abundance of health, then THIS is exactly what you've been looking for.
I'd like to introduce you to "Awaken the Sweet, Sexy, Badass Queen Within" a powerful training program which will help you to fully step into your Goddess self.
"How the be a Sweet, Sexy, Badass Queen" makes it simple for you to:
*Experience life on a much bigger level
*Have more fun
*Create extraordinary relationships
*Create more abundance and success
*Feel more joy, peace and fulfillment in life.
… and much, MUCH more!
And what makes this even better?
Now you never have to worry about not having enough time, with too much to do and wearing too many hats again!
Which also means you're not stuck feeling like you have to come home day after day, too tired to fully give to your family.
And best of all… you'll start seeing results with "Awaken the Sweet, Sexy, Badass Queen Within" almost immediately.

Sign Up Now!!! Limited Time Offer $997 (Normally $1,997)

If You Want It All
So again, if you're a woman who wants to have it all, understand this:
This life changing groundbreaking program starts very soon
Don't waste another year trying to balance all the roles you carry just to end up feeling tired and abused
Don't miss out on these great bonuses
"Awaken the Sweet, Sexy, Badass Queen Within" from The Modern Goddess holds the key to your success and fulfillment.
Join this powerful program today!
Here's what you'll get:

5 Powerful Training Sessions where you will learn
What is the Modern Goddess
How to Ignite Your Inner Goddess
The 4 Feminine types and how you can easily incorporate them into your life
How to bring out the Playmate, High Priestess, CEO and Mother in every area of your life and get to know her intimately
Who the Modern Goddess is at Work
How to be a Modern Goddess in all your Relationships
How The Modern Goddess Creates effortlessly
How to Put it all together and your next steps
Each week, you will unlock 1 new training call and have the entire week to step into your New Goddess Self. All calls are in your membership site where you will have access to them 24 hours a day.
Bonus:
In addition, you will receive 5 bonus calls where you will learn:
The number 1 thing you can do so that you can continue to give and be loving yet never feel resentful, bitter or empty again
How to manifest the greatness with you.
How to harness the power of the feminine without apology and without sacrifice.
How to compete in a man's world without giving up your feminine spirit.
How to connect instantly to your intuition and trust in your inner powerful guidance.
How to step out of the rat race and increase prosperity in a beautiful, elegant manner without having to sacrifice
Instantly gain more respect from your children, spouse and co-workers
How to instantly increase your high value status as a woman
Bring out the beauty in you in simple, easy steps without feeling like you are trying to be someone you are not
How to live in pure authenticity and integrity every day
Bonus: Receive a free autographed copy of my upcoming book
"The Modern Woman, Discover Your Inner Sweet, Sexy, Badass Queen"
Plus . . .
You will receive one private 20 minute laser coaching call with me (valued at $1,000) find out how you can instantly increase your joy and fulfillment by releasing whatever is blocking you from stepping into your joy, beauty, power and grace.
30 day Money back guarantee. If this program doesn't exceed your expectations, simply let us know and we will be happy to refund 100% of your investment.

Join and save Now!!! Limited Time Offer $997 (Normally $1,997)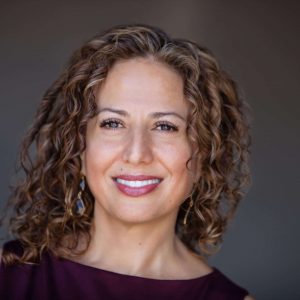 Meet Trez…
Trez Ibrahim is an Author, Speaker, Trainer and Life Mastery Strategist empowering women to Live A Life By Design and stepping into their full Feminine Power and Potential. Whether your desire is to create more money, time, freedom, a fulfilling career, better relationships, health, a lifestyle you love, or all of the above, she can show you a simple, proven system of unlocking the power within you to create anything you desire in life. 
She has worked with thousands of clients as a Transformational Consultant, Spiritual Teacher, Life Coach, and Healer leveraging decades of training and a track record of proven results. Trez has put together the most cutting edge program for breakthrough results you simply cannot find elsewhere. Highly intuitive and insightful, she has been bringing guidance and clarity to clients from all over the world with her keen ability to choose from a variety of modalities, tools and strategies that create the quickest, most substantial and long lasting results. Trez is both dedicated and highly invested in supporting you in creating an exponential leap in your results, at an accelerated rate, with extraordinary ease.
Trez has been working with clients and leading workshops on Personal and Organizational Development for over 30 years, dedicating her life to empowering individuals to lead more fulfilling and productive lives. She has worked with and learned from great and powerful mystics of our time such as Tony Robbins, Bob Proctor, Deepak Chopra, Thich Nhat Hanh, Sonia Choquette, Jean Houston, Mary Manin Morrissey, Brain Tracy, Jack Canfield, Wayne Dyer, Reverend Michael Beckwith, Doreen Virtue, Marianne Williamson and many, many others. She draws from teachings of Great Masters, past and present, as well as her own life experiences giving participants a foundation for evoking wholeness from within and creating a life of their dreams. She is ready to stand beside you and walk with you every step of the way as you create
The Life You Love Living.
What others are saying:
I highly recommend working with Trez no matter where you are in life. Within 12 weeks of working with Trez, I received a hefty raise, paid of all my credit and am debt free, increased my sales and healed an important relationship, and that's just the tip of the ice berg! You learn tools to help you grow in all areas of life as well as create the life of your dreams and have fun all along the way. 
A BIG thank you Trez!
E.C., Newport Beach CA.
I met Trez at an event in October 2015 where I was instantly drawn to her positive energy. I was in desperate search for a change in life. When she told me what she does, my immediate thought was "I could sooo use this …but will it really make a difference? I've done a lot of personal development work and wasn't sure this would offer anything new. And am I really in a position to spend more money? Yet there was something about Trez that made me feel I should just do it. And now, 4 months later, I'm so glad I trusted my gut. I can't believe how quickly I am moving in the direction of my hopes and dreams. Her wisdom is astounding, and she holds me accountable in applying the teachings in all relevant areas of my life. Trez kicks my butt in the most supportive and caring way imaginable, and I am truly lucky to have her on my side rooting for my growth. 
If you need a change in life, if you need your passion awakened, if you need a coach with the perfect balance of Strength, Wisdom, Intelligence and Care, she's your answer. And especially if you need the tools to manifest your dreams, I highly recommend Trez's services 🙂
Zo, Costa Mesa CA.  
It's fun to see what happens when you release doubt and move forward using all of your spiritual abilities. Every time I have worked with Trez, my business has grown exponentially.  There is a magical synergy created from partnering with such a dynamic, positive and uplifting dream builder.  She supported and helped nurture my vision of living in an idyllic cottage on a tropical island and I am currently enjoying the results of our collaboration!  I would recommend Trez's valuable talents and information to anyone interested in creating a happy, prosperous life. 
Amy Garcia, Kauai HI.

Join and save Now!!! Limited Time Offer $997

Privacy Policy: We Guarantee 100% Privacy. Your information will not be shared.